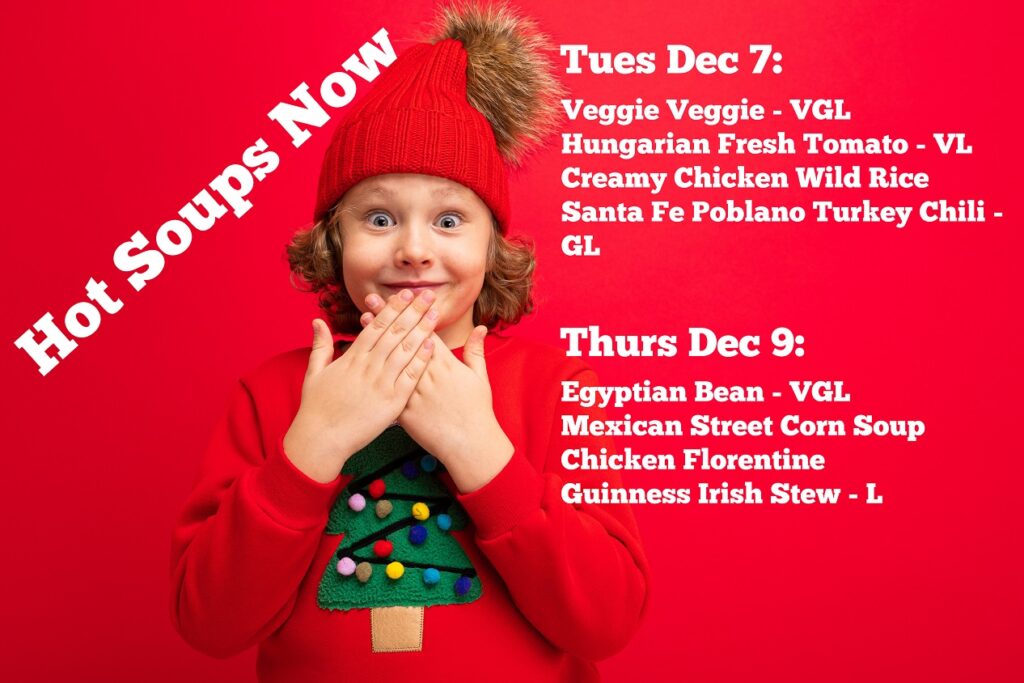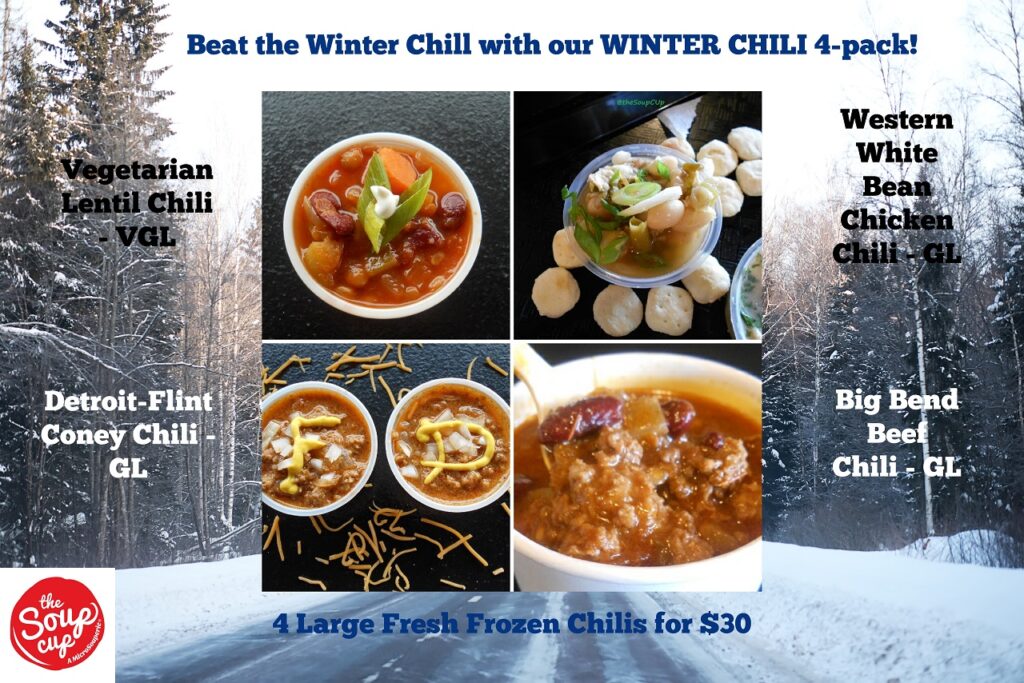 Pre-Order and Schedule Soup Pickup ONLINE:
or CALL IN your order 231-932-7687
Hello Hello Hello Soup Fans!
Hope your Summer went well, and NOW it's "Souper Soup Season"!
Are you ready for some Souper Awesome Soup again?
"Hot Soups NOW" starts Tuesday Sept 28th, along with "Fresh Frozen Soups"
The Soup Cup will continue with last year's status of Soup Curbside Pickup Days on Tuesdays and Thursday ONLY!
(Reminder: you can Pre-Schedule Hot or Frozen curbside pickup Online)  https://the-soup-cup.square.site
Fresh Frozen Soups for Shipping start Tuesday, Sept 28th.
There will be NO indoor dining or pickup.
As always Soup menus will be posted in our front windows, on our Website (www.theSoupCupTC.com) as well as Facebook and Twitter (@theSoupCup)
Let's Get Ready to get SOUPER!
Mmmmail List
Are you a SOUPer fan? Sign up for our weekly specials email or tell us what favorite menu items your taste buds are craving and we'll alert you when to clear your lunch schedule.